Lately, we've received a lot of comments from our readers asking us what network 0956 belongs to. The answer to that simple question: 0956 – Globe Telecom.
However, the questions don't stop there. We have had comments pouring in on our blog ranging from complaints to (slightly angry) demands as to why users can't use their numbers for Google Play Billing, SMS verification for app registration or even simply reloading.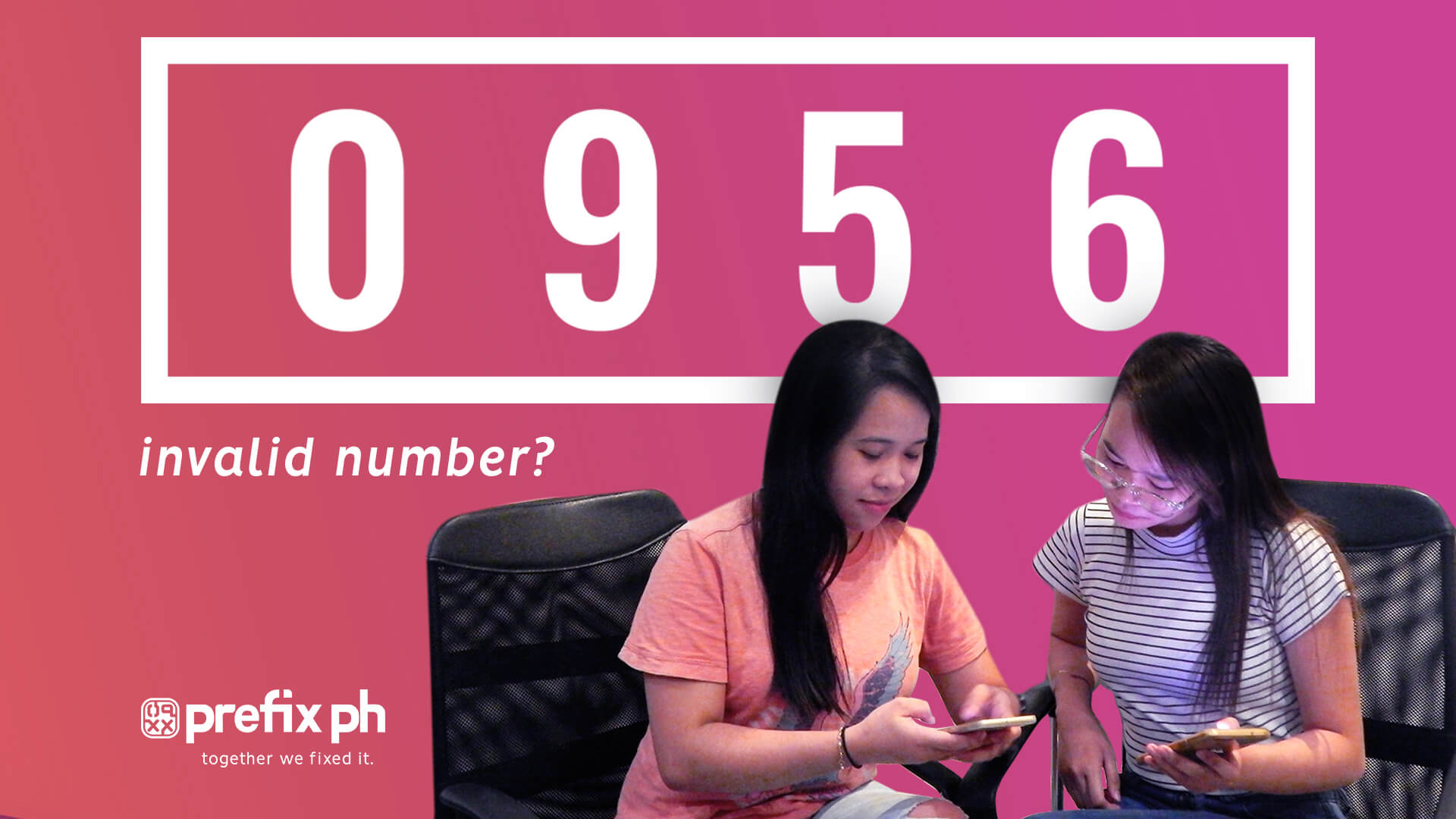 Our answer? Honestly, we don't really know. This issue has nothing to do with the PreFIX PH app and we can't really do anything to fix it. But we still want to help.
We have tried to research on this and we even contacted Globe's customer service and posted in their forums but we have had no progress. Based on other comments online, all we can theorize is that this new prefix has not been recognized by Google or other apps yet (we are not sure how true this is but this explanation is everywhere out there) and these apps have to update their databases to recognize new prefixes. Now I know that doesn't sound helpful at all but it's all we know.
It isn't just 0956 that seems to be having problems. Other comments include prefixes 0995 (Globe), 0955 (Globe) and 0950 (Talk N Text). We've also tried looking into these issues. For 0950 (Smart), one comment claimed that the prefix wasn't fully enabled by the network. The others have yet to be answered by Globe in their community forums.
We love our users and we want to be able to help you guys in whatever way we can. We'll keep you posted with any updates about 0956, 0955, 0995 and 0950. But for now, if you need to know what network a number belongs to, download the PreFIX PH app.