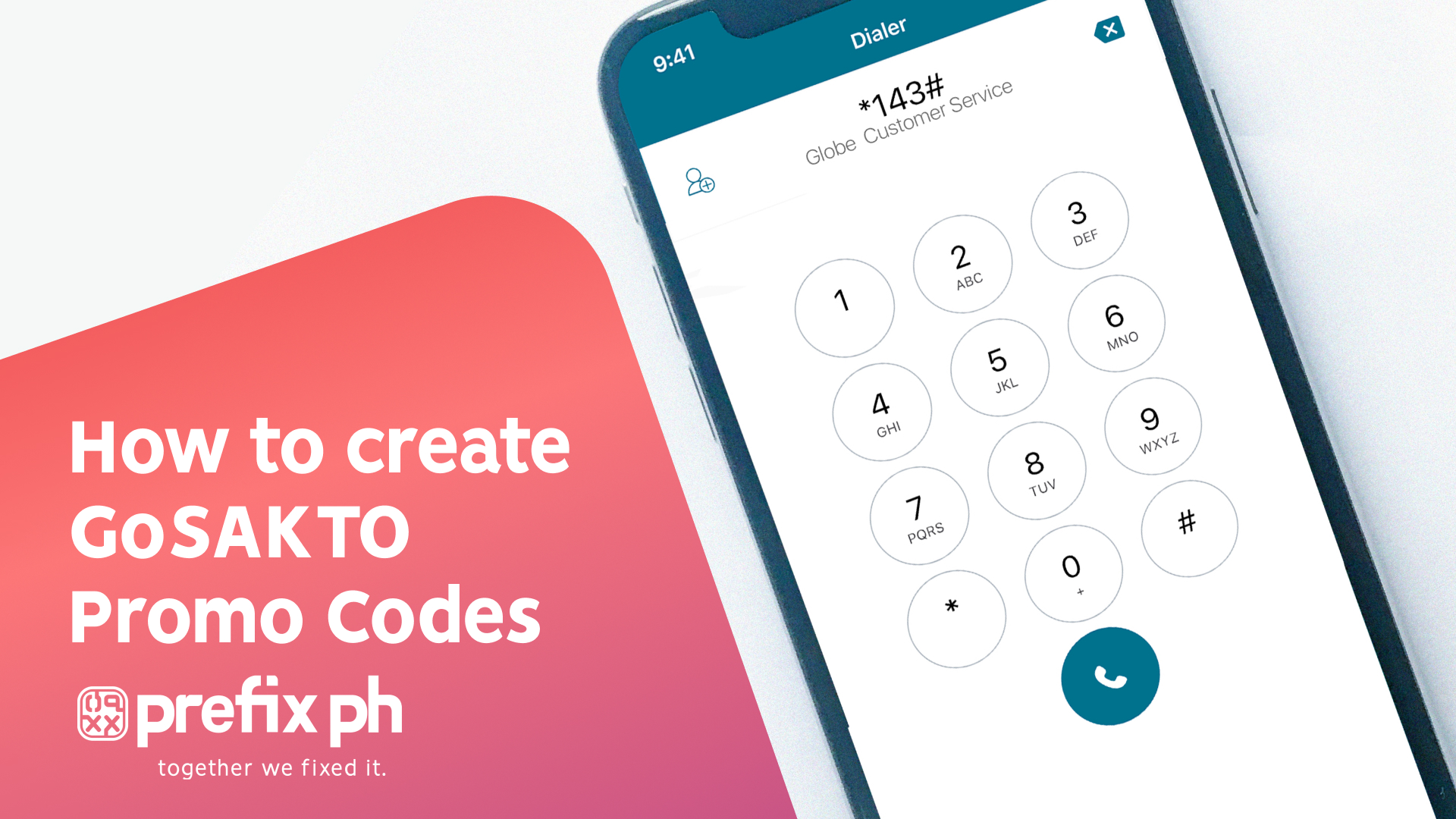 Globe Telecom came out with the concept of "GoSAKTO" promos a few years ago to give their users more control over the way they spend their money on prepaid load. For those of you who are still unfamiliar with this concept, GoSAKTO allows users to create their own load promo combos according to their budget and the services they want to avail of. Unlike the regular pre-set load promos such as Unlimited Texting or Call & Text Promos, GoSAKTo lets you dictate how much you want to spend and what you want to spend it on.
To create your own GoSAKTO promo, all you have to do is:
Go to Globe's Customer Service Menu by dialing *143#.
Select the number option for GoSAKTO
Choose "Create a promo"
Pick the kind of promo (i.e. Call only, Text only, Text & Surf, etc)
Select the kind of calls/texts you want (i.e. Globe to Globe, Globe to other networks)
Select the amount of calls/texts/data you want.
Globe will present you with a promo amount and the generated code for your custom promo.
If you aren't happy with the amount, you can go back and adjust the kind of service and amount of calls/texts/data.
Save your promo code and just send it to 8080 to register again at any time.
Another awesome feature is that you can share the promo codes with your friends! Of course, a few people have made some epic promo codes that are so hard to beat, they became viral! People started sharing them on Facebook, Twitter and they basically spread nationwide. Here are a few of our favorites:
GOTSCOMBODD70 – 1GB data + unli allnet texts = 7 days/1 week, for only 70 Pesos
GOCOMBOIJHD95 – Unli calls to Globe/TM/ABS-CBN Mobile/Cherry Prepaid + unli allnet texts + 100MB data = 7 days/1 week, for only 95 Pesos
GOCOMBOAAFBFA26 – Unlimited internet surfing for 1 day, for only 26 Pesos
We know that there are hundreds (if not thousands!) of amazing GoSAKTO promo codes out there. Which one is your favorite? Leave us a response below!
Would you like to know what network 09XX is the easiest way? PreFIX PH is the Philippines' first ever intelligent phonebook app that labels and sorts your contacts by network. We have network prefixes for Smart, Globe, Sun, and more.
Solve all your network problems and stop asking "What network is 09XX? Download PreFIX PH for FREE!
Identify your contact's network before calling or texting
Promo Directory with a list of all promos available on your preferred network
Mobile Network Checker just by typing to first 4 numbers (ex. 09XX)
Pass-a-load to any contact on your preferred network
Group Messaging to text friends and family on the same network
Favorite any contact to quickly access them in your Favorites