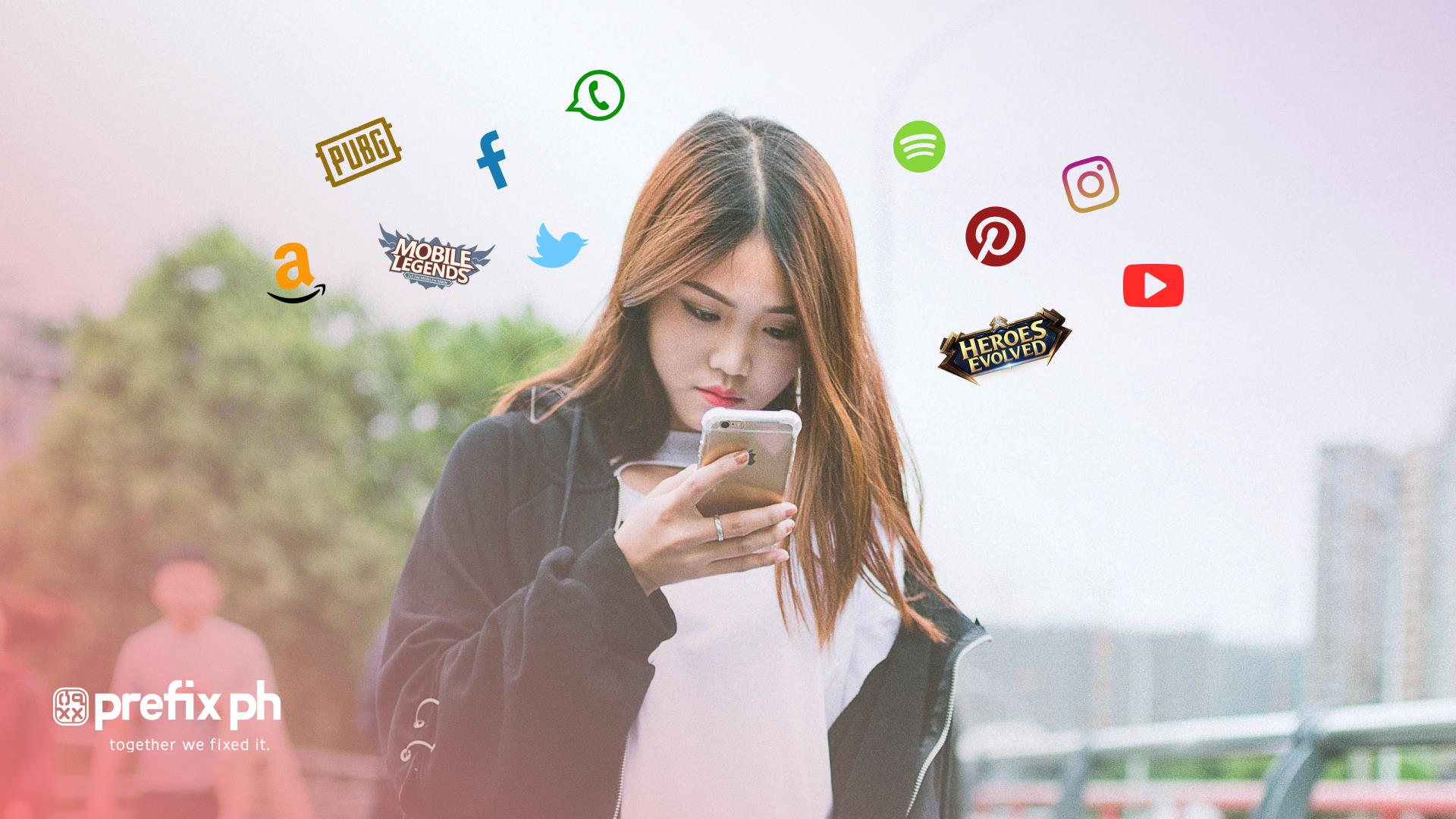 You might not know about this, but your phone is consuming data in the background. When your phone is connected to the internet, it checks for a new System Update (Android, IOS, Windows, etc), and some social media apps idling in the background are waiting for notifications, which leads to unwanted data usage.
Here are some tips on how to avoid unwanted data usage
Check data usage of the apps that you use
Usually social media apps such as Facebook, Instagram, Youtube, etc. are consuming too much data than you think. You can disable some of them that you don't use at the moment and turn back on whenever you want to use them again.
To check data usage of the apps:
Android: Settings > Data Usage > Cellular data usage
IOS: Settings > Cellular
      2.  Set Data Limit/Warning
This is one of those features that people this are useless, but could actually help control data usage. You can set to have a data warning whenever you've reached a certain amount of data usage. Once you've reached your data limit, you will be notified and your cellular data will automatically toggle off.
To set data limit:
Android: Settings > Data Usage > Billing Cycle
IOS: Settings > Network & Internet > Data usage > Mobile data usage >Settings > Data warning/Limit
      3. Toggle ON Data Saver
This is actually a simple trick, which you can find in Settings > Data Usage. Data saver, by its description, will limit the use of some apps when using cellular data. When you turn this on, some of the photos when you use social media apps won't load unless you tap on them. The same will happen to videos- they will not automatically play if you won't tap on them.
      4. Disable apps that run in the background
This one is probably neglected most of the time. Others might find it unimportant because it doesn't consume too much data every day, but if you think of it in the long run, combined background data consumption for even just a week can take a toll on your data usage. However, the benefit of running an app in the background is also crucial in our everyday activities for us to be notified on important matters.
To disable apps running in the background:
Android: Settings > Data Usage > Cellular data usage > (click chosen app) > Set Background Data to "OFF"
IOS: Settings > General > Set Background App Refresh to "OFF"
      5. Disable auto updates in Google Play Store
Do you notice when you're connected to the internet, there are some apps that are updating, like Text-to-Speech, Gboard, sometimes Google Play Service? Most of the time, you don't actively use them, and you can absolutely prevent them from updating automatically.
To disable auto updates in Google Play Store:
Menu bar(usually at top-left) > Settings > Auto Update Apps > Choose "Do not auto-update apps" or "Auto-update apps over Wi-Fi"
This way you can either choose to not auto update at all or update only when connected to Wi-Fi.
      6. Offline Maps instead of Online Maps
Traveling and Navigation Apps will take a large amount of data every time you use them, either to find a specific Italian restaurant or take an alternate route to your destination. To efficiently use them you can always download offline maps.
Before your travel you can open Google Maps > Go to menu(usually top-
left corner) > Offline Maps > Select your own map…
Then you can view the desired map offline anytime.
      7. Avoid using VPN all the time
VPN's fame has grown over the past years. VPN stands for Virtual Private Network, protects you from cyber threats, because it encrypts all data coming in and out of your device before the transfer, to ensure no threat will be able to enter the line of connection. Yes, VPN is all good, but your data allotment will take a huge hit when using this. VPN costs 10% more in data usage than usual apps, since it encrypts all data before the transfer which results in higher consumption of data. The stronger the VPN, the stronger the encryption, the more data it consumes.
      8. Always view in Mobile Version than Desktop Version on Mobile Devices
Your browser's cache will be at peace when you are viewing in Mobile Version. Notice when your browsing a site and the content such as pictures and other media content, always take time to load. In the mobile version, the browser cache so you won't have to download images and content from frequently visited websites every time you visit them.
      9. Use Lite version of the app
Lite version of an app works on slow internet speed, uses a low amount of bandwidth (less data allotment consumption), and consumes less battery. An example would be Facebook Lite and Twitter Lite. Lite version still has the key features of the app, the downside is just you can't play the videos since it would take a lot of data. So if you don't intend to watch videos, you can use the lite version of the app and still get the same experience.
You can also download the Lite version of PreFIX PH, to enjoy the key features without taking much space on your phone's memory, and with lesser data consumption when connected to the internet. Check network faster with PreFIX Lite!
Download the PreFIX LITE App for FREE