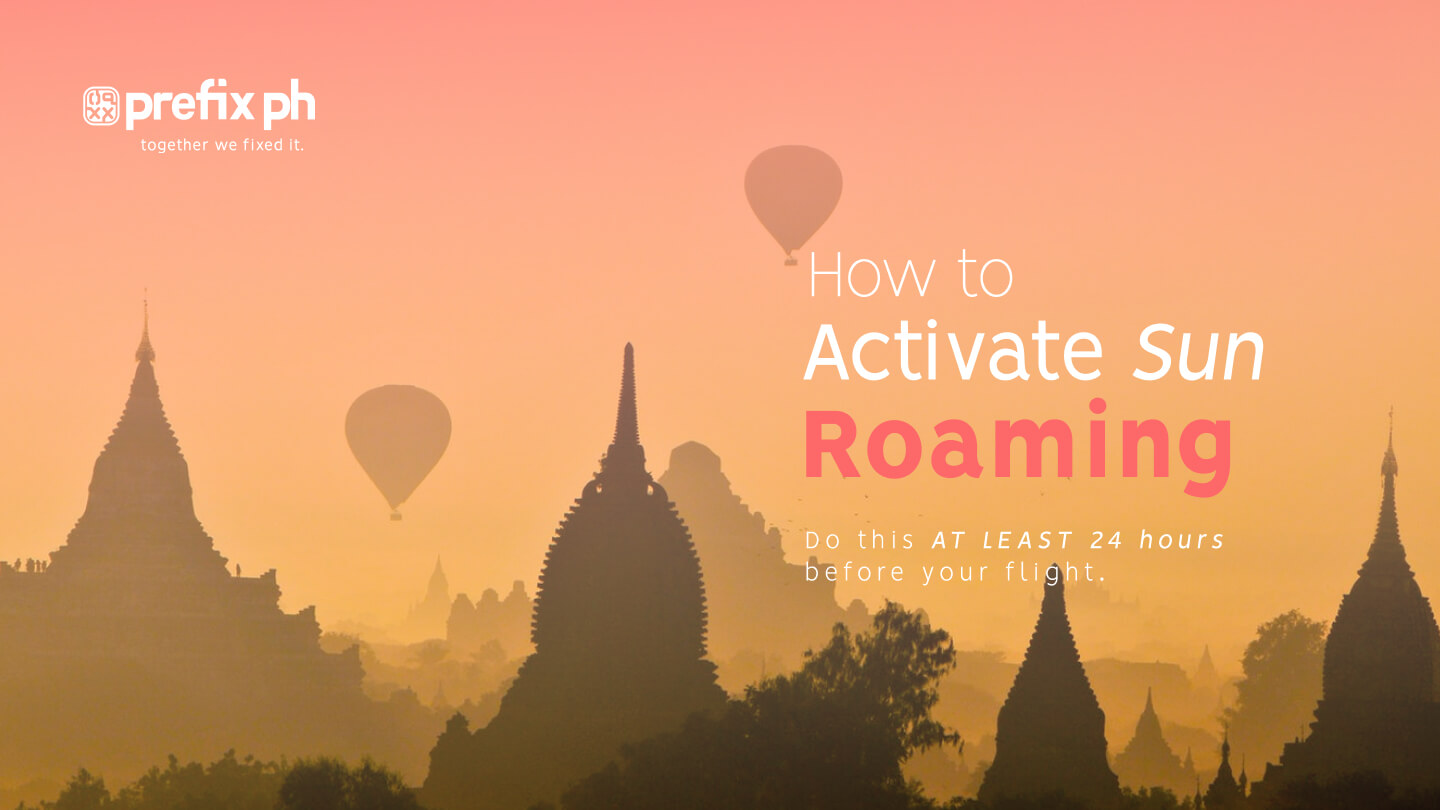 Before You Leave the Philippines
Make sure to activate your roaming service 24 hours before leaving the Philippines through any of these methods:
Call Sun Hotline 200 for free using your Sun mobile phone of (02) 395-8000 through a landline.
Visit the nearest branch of The Sun Shop.
Upon Arrival at the Destination Country
To connect to a local network partner at your destination, you need to restart your phone to update the location. Once switched on again, it should automatically connect to one of Sun Celular's local network partner in your country of destination.
If you would like to manually select the local network partner to connect to, below are general instructions. These may vary depending on the model of your phone. Kindly refer further to your phone's user manual for specific instructions.
Go to SETTINGS
Select PHONE SETTINGS
Select NETWORK SELECTION
Select the option for MANUAL NETWORK SELECTION then choose your desired network partner from the list.