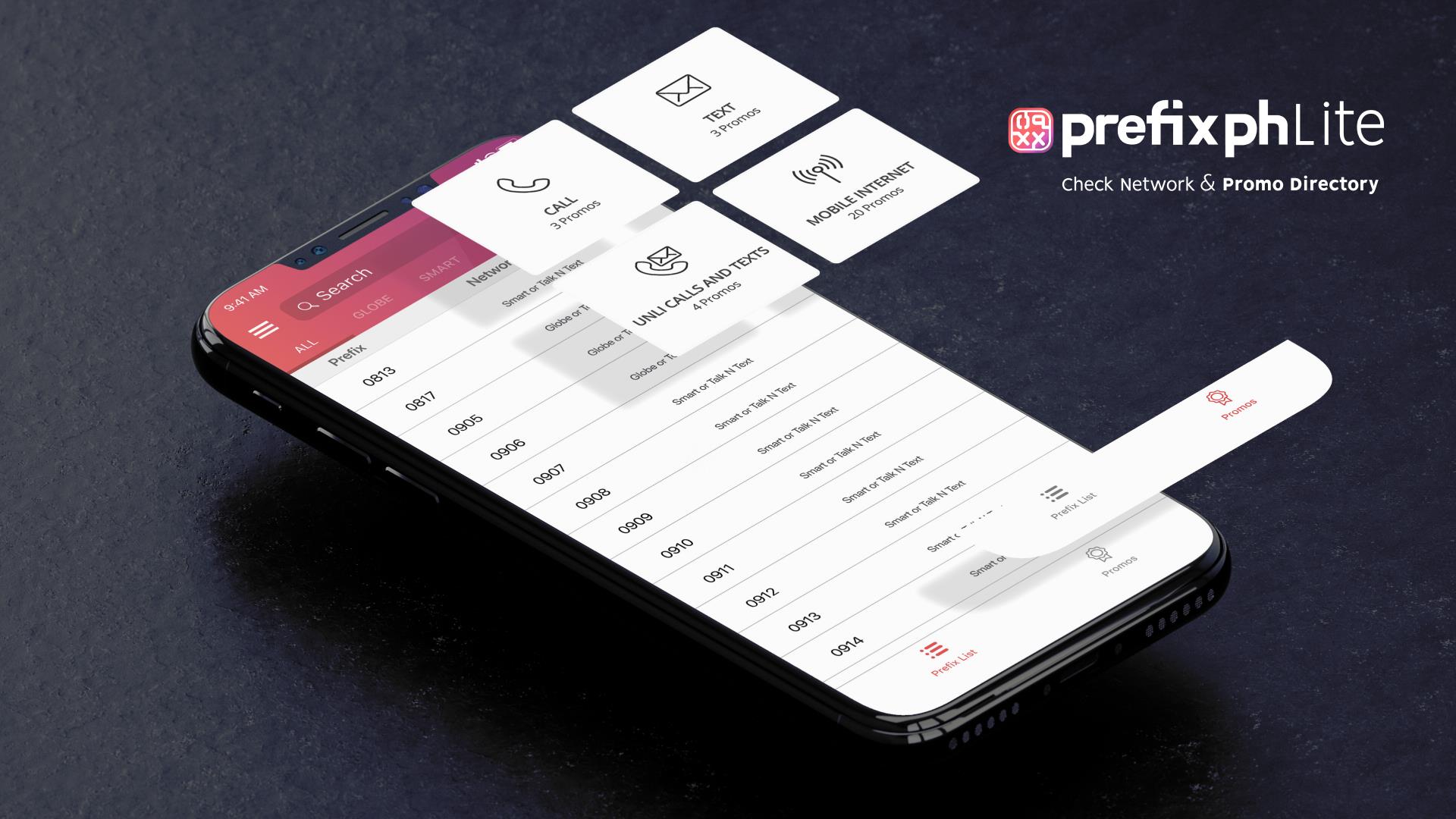 Everyone needs space, especially when it comes to storage space on your phone. On average, there are about 35 apps installed on a user's smartphone. Not everyone has the luxury of being able to download every single app. Social media apps take up so much of your phone's memory and most people don't like that idea. We get that. This is why we created PreFIX Lite version.
PreFIX Lite gives you just the essential features you need. We've listened to our users and we understand that you love our app and you find it useful to figure out whether or not you can call/text that certain number without extra charges. You also love that PreFIX PH helps you find the perfect network promo that'll fit your load budget. But we understand that storage is an issue for everyone.
The PreFIX Lite app is a storage-friendly way to use PreFIX PH's two most highly used features: check network and promo directory. You can instantly check the network of a number by just typing in its first 4 digits. We've also updated our PreFIX list to even determine Globe from Touch Mobile numbers! You can also suggest a prefix that isn't included on our list yet so we can check its network and add it to our list.
Just like in the full version, we have a promo directory which allows you to register to a promo in just a few easy steps. And the best part is, PreFIX Lite is only 8MB for Android and 13MB for IOS which is 2-3 times lighter than our full version! It's perfect for people whose phone storages are in need of some space to breathe. Are you one of those people? What are you waiting for?
Download the PreFIX LITE App for FREE
With PreFIX Lite, you get the basic features of the PreFIX full version app without taking too much space on your phone. Need those extra space?  Download PreFIX Lite for Free!